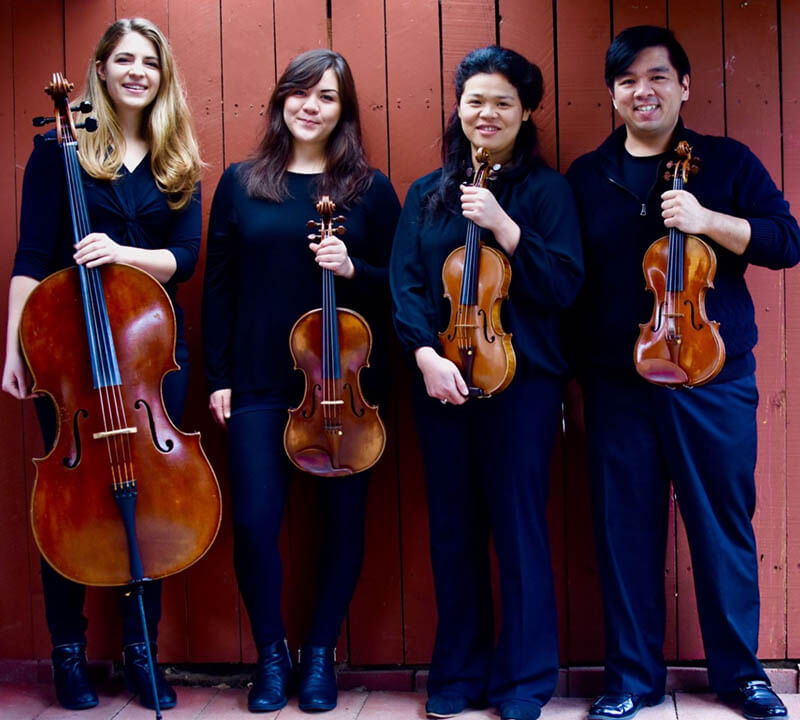 Tower String Quartet is one of the most sought after ensembles in Sacramento for weddings, corporate events, and parties. The group performs both classical music, as well as arrangements of popular contemporary songs, bringing a level of artistry and professionalism your guests are sure to notice!
"They were awesome! Very easy to work with for a classy performance!"
Native Taiwanese Pei-Yun (violin) currently performs with various ensembles in Northern California including San Francisco Ballet, Sacramento Philharmonic and Opera, Modesto Symphony, Symphony Napa Valley, Stockton Symphony and Santa Rosa Symphony. Before moving to Sacramento, Ms. Lee joined Civic Orchestra of Chicago to work with members of Chicago Symphony Orchestra, meanwhile, she performed with orchestras throughout Midwest.
As an active performer, Pei-yun has participated in summer festivals internationally in USA, England, Austria, and Taiwan. Throughout her musical journey, Ms. Lee has worked with world- renowned musicians such as Maestro Riccardo Muti, Yo-Yo Ma, Midori Gotō, Vadim Repin, Mei-Ann Chen, JoAnn Falleta, Jaap van Zweden, Peter Jaffe, Cliff Colnot, Carlos Miguel Prieto, Bonnie Hampton, Jorja Fleezanis and Julliard String Quartet.
Pei-Yun Lee holds a Doctor of Musical Arts degree in Violin Performance at University of Wisconsin-Madison and received her Masters degree from The Boston Conservatory. Her mentors include Baird Dodge, Felicia Moye, Irina Muresanu and Jiachi Huang.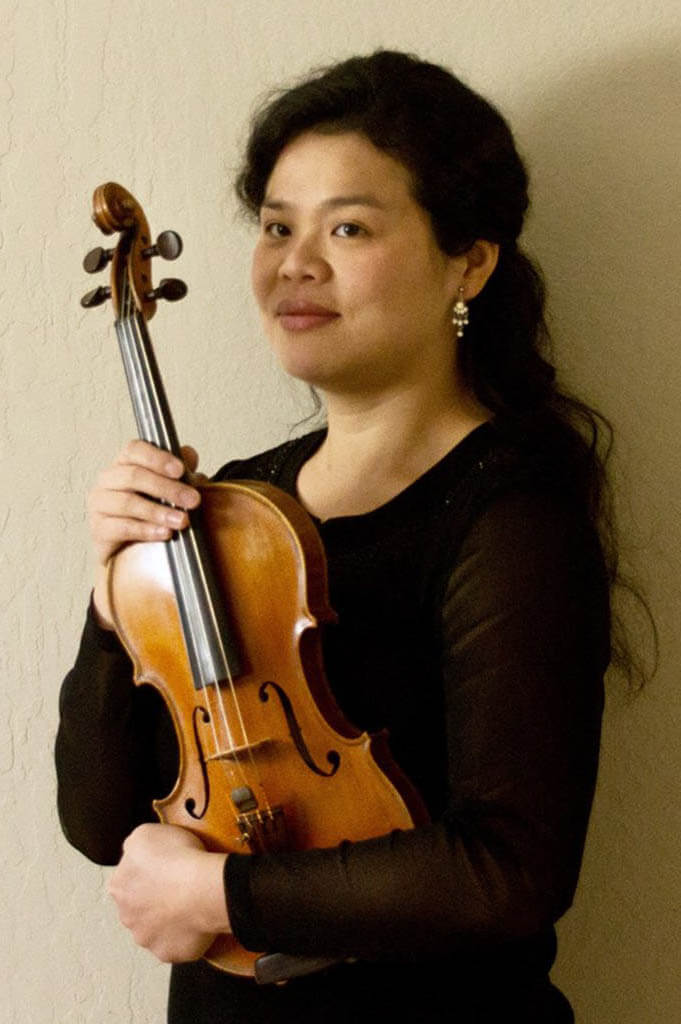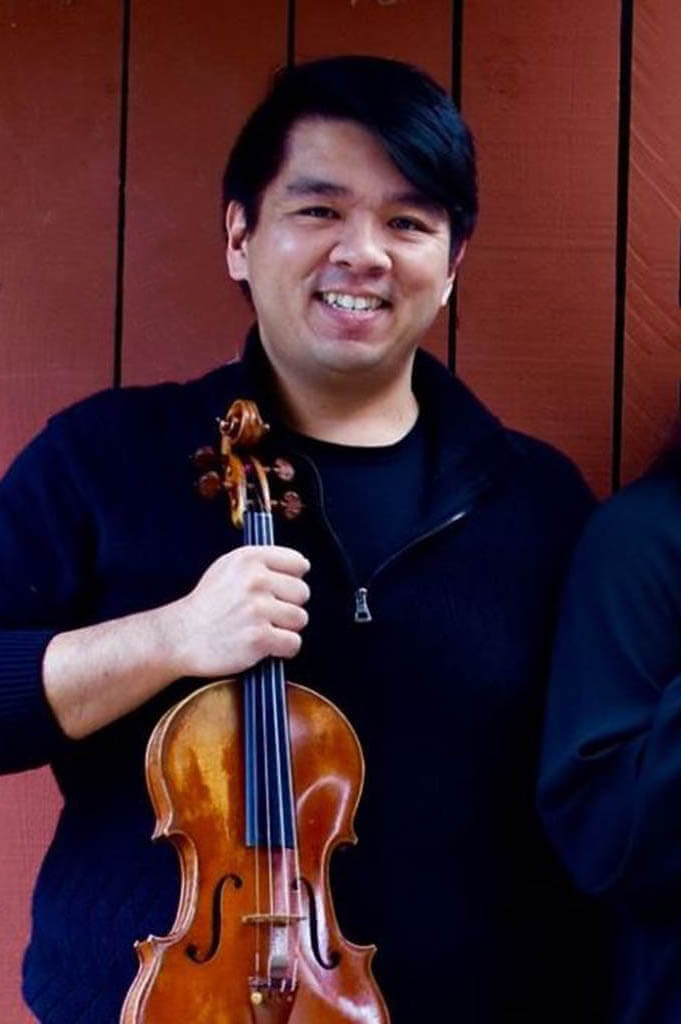 Paolo (violin) is a multi-faceted musician with various interests and pursuits in music. As a violinist he has played in various ensembles in the Sacramento region including Camellia Symphony Orchestra, Auburn Symphony, Folsom Lake Symphony, Sacramento Baroque Soloists, and Sinfonia Spirituosa.
He has also performed recitals at Pioneer Congregational Church Concert Series and at Westminster's Music at Noon. While He enjoys performing as a violinist, he is also assistant conductor for the Camellia Symphony Orchestra, guest conductor for Citywater, Sacramento's premiere new music ensemble, and the recently appointed conductor for the Elk Grove Strauss Festival.
His eclectic musical tastes have also lead him to become music director with Fairfield's Missouri Street Theatre, most recently in their productions of Mama Mia!, Man of La Mancha, Suessical: The Musical, Gypsy, and Beauty and the Beast.
Laura (viola) is a graduate of the Aaron Copland School of Music at Queens College, where she received her Bachelors of Music degree in Viola Performance. She was a student of Burton Kaplan. While completing her studies at Queens College, she began playing in a young opera company in 2013. Since then, LoftOpera, the small company, has managed to get reviewed by the New York Times, The Observer, and The Wall Street Journal, and has received outpouring support to have opera reach younger and wider audiences.
Laura has been invited to play at the Kennedy Center New Millennium Stage with bandleader Sara Macdonald, of The NYChillharmonic, for her genre bending compositions. With Ms. Macdonald, she has also performed at the David Rubenstein Auditorium. Other performances Lincoln Center performances include a world premier of a new opera at the Bruno Walter Auditorium.
While Laura pursues an extensive performing career, she is also a dedicated teacher. While in California she was a teacher at Sacramento State's String Project, has been certified by the Every Child Can, and currently teachers under the Sacramento Youth Symphony through the Overture Music Program.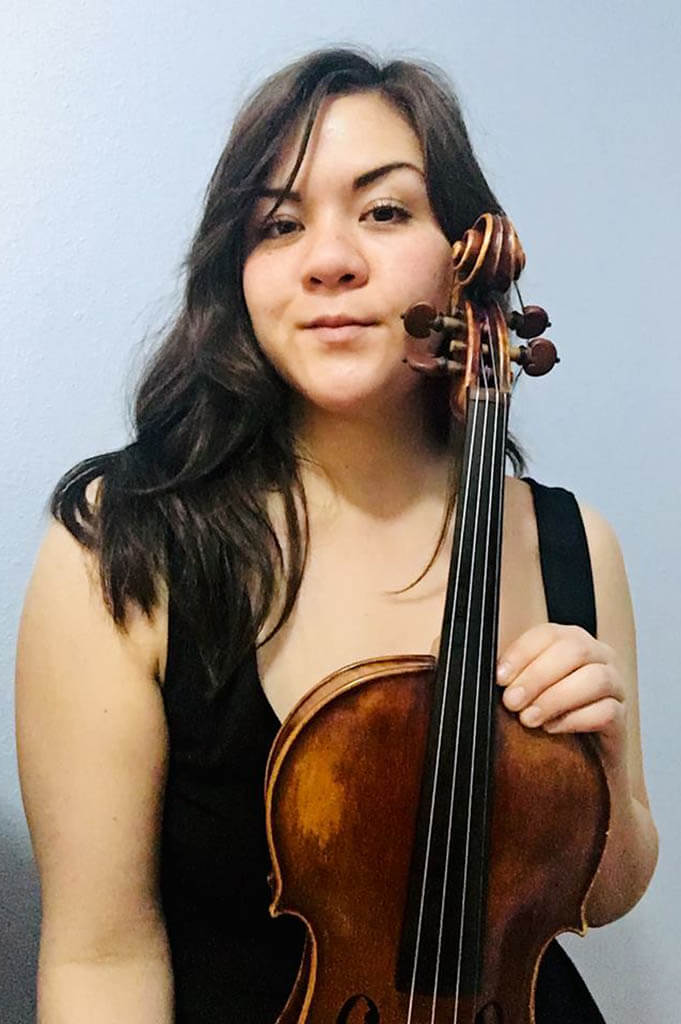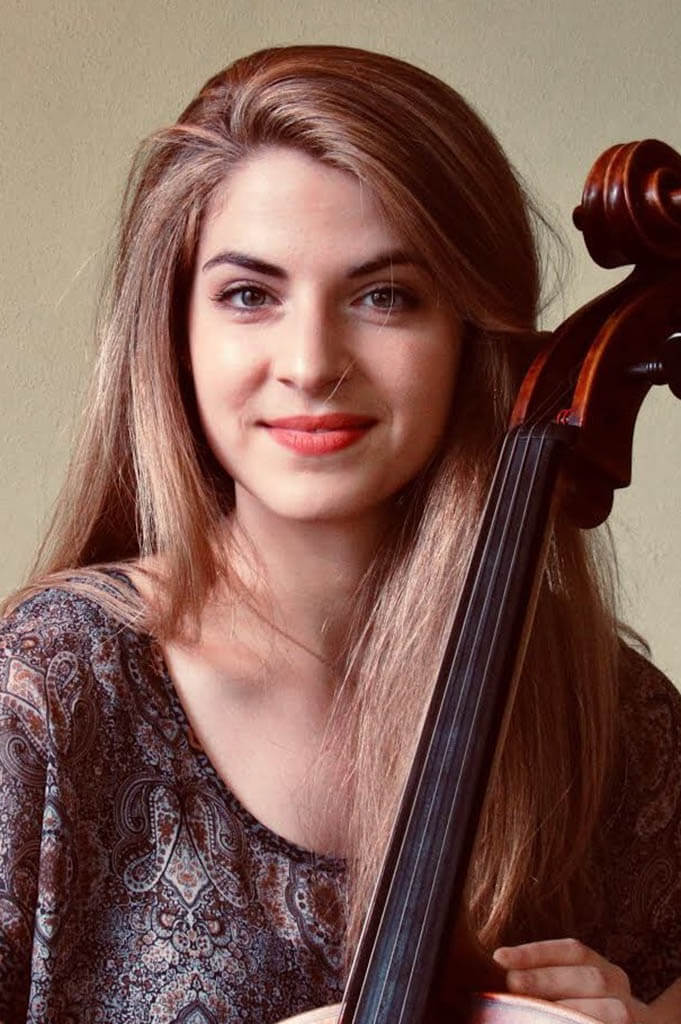 Beginning her cello studies at age 7, Natalie (cello) grew up in Quincy, California exploring numerous musical genres with her local quartet, orchestra, and family band. While pursuing her bachelor's degree in cello performance at the University of Nevada Reno, she attended the Next Festival of Emerging Artists, the Montecito International Music Festival, and toured Germany with the Helmuth Rilling Weimar Bach Academy.
In Seattle, WA, she studied with University of Washington professor, Sæunn Thorsteinsdóttir, and Dr. Kevin Krentz and taught privately with The Seattle Cello Academy. She won the University of Washington Concerto Competition, soloing with the UW Symphony in March of 2018. Natalie enjoys song-writing, recording, and playing in Celtic, bluegrass, and jazz bands. She currently teaches cello and voice lessons in the greater Sacramento area and enjoys traveling, hiking, and watercolor painting.